MICE Business Intelligence
for Benchmarking & Sales & Revenue Management
For all MICE Players
Competitor analysis with BENCHMARKING & FUTURE TREND
For all hotels and locations from 200 qm meeting space on, the Benchmarking Package gives you the full overview of your performance compared to the competitors in the market. With access to the Future Trend Data in your destination, you can make solid decisions what business you should take in to maintain your fair share of the market.

Conference Hotels & Locations
Additional Sales Power for PROS and EXPERTS
Conference hotels and venues obtain substantiated market evaluations, analyses, and trends for events in their personal competitor set and their overall market. Select your personal competitor set, analyze your own performance and that of your competitors, and get access to all the relevant data in your meeting market at all time in just a few clicks.

Shift to a pro-active MICE Sales Strategy based on reliable numbers and key figures. Evaluate your needs and start targeting the right companies. Our AI powered "Top Supporters by likelihood to convert.", shows you the most potential clients.Take a deep dive into your Key Account booking patterns and match the needs of your property to potential clients. Set up your individual dashboards and make them a daily routine to reach your goals for the day.
Multi property management with ENTERPRISE

To meet the growing requirements our hotel chain partners, we have developed a multi property solution for Global & Area Offices. Get access to the MICE data of all your managed and franchise MICE hotels in one tool. Combine the full power of your Key Accounts and see what percentage you get compared to other hotel chains. See the MICE Potential through the birds' view and make Key Account decisions based on reliable data. LIVE data for all your meetings, easy to use for all properties. Data driven decision management on all levels: local, regional, global.
The Global Account Viewer offers you support with Key Account Management, on a regional hotel basis. Follow the development of the largest MICE market players. Gain access to all historical event data in all the MICEview destinations, as well as detailed information on accounts in your chosen markets.
Reports and Future Outlook for Destination Management
Our MICE Destination Report focuses on the study of the overall market and the MICE economic factor in a single city, evaluating their direct comparability with other MICE destinations. The report represents a significant and consistent source of information for convention bureaus, cities, conference hotels, congress & event venues. The MICE business of different locations within a single destination (e.g. city center vs. airport) or between different cities is put in direct comparison. Furthermore, source markets, booking patterns and volume of different industries are analyzed, as well as occupancy rates in different months and years ("low" and "peak" times and trends). Also, a forward looking Occupancy Tool is being added and all information is being delivered via online dashboards and fully dynamic analytics.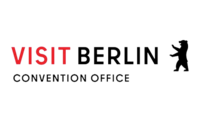 MICE Destination Report Berlin - in cooperation with visit.berlin
NOT PUBLIC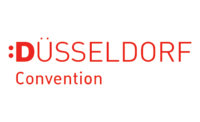 MICE Destination Report Dusseldorf 2019 - Executive Summary - in cooperation with Düsseldorf Convention
READ MORE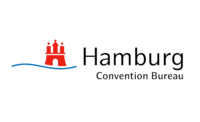 MICE Destination Report Hamburg - in cooperation with Hamburg Convention
NOT PUBLIC
MICE Destination Report München - in cooperation with München Tourismus
NOT PUBLIC
In cooperation with the Fresenius Hochschule, we contact decision makers from the event industry as well as from hotels and cities, as additional event figures in the form of questions and raw data. These results and the raw data are then analyzed, researched, and integrated into the dedicated database which is created for the destination report.
Thanks to the combination of these data sources, MICEview is currently the only company in Europe whose benchmarking in the MICE sector is based exclusively on real figures and qualified questionaries. Moreover, all applied data are thoroughly researched, analysed and adjusted in order to ensure the best data quality.